African Bible Safariathon
About Us
distribute Bibles in Cameroon.
Learn By Doing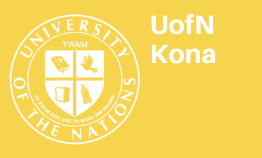 "African Bible Safari is a ministry of youth with a mission, YWAM Kona. As part of the global vision to end bible poverty now, in the nation of Cameroon, including Africa as well as seeing the implementation of the Christian Magna Carta, throughout the nation and the continent as a whole. "

African Bible Safariathon
The Christian Magna Carta
Youth With A Mission affirms the Christian Magna Carta which describes the following basic rights as implicit in the gospel.
Everyone on earth has the right to:
• Hear and understand the gospel of Jesus Christ.
• Have a Bible available in their own language.
• Have a Christian fellowship available nearby, to be able to meet for fellowship regularly each week, and to have Biblical teaching and worship with others in the Body of Christ.
• Have a Christian education available for their children.
• Have the basic necessities of life: food, water, clothing, shelter and health care.
• Lead a productive life of fulfillment spiritually, mentally, socially, emotionally, and physically.
We commit ourselves, by God's grace, to fulfill this covenant and to live for His glory.
(Developed by YWAM leaders, 1981)
Jackson's heavenly vision
Cameroon and Africa
After this, I looked. And there was an open door in heaven. The first voice I heard was like a trumpet speaking with me, saying, "Come up here, and I will show you things which must take place after this." Immediately I was in the Spirit. And there was a throne set in heaven with One sitting on the throne! And He who sat there appeared like a jasper and a sardius stone. There was a rainbow around the throne, appearing like an emerald. Twenty-four thrones were around the throne. And I saw twenty-four elders sitting on the thrones, clothed in white garments. They had crowns of gold on their heads. Lightning and thundering and voices proceeded from the throne. Seven lamps of fire were burning before the throne, which are the seven Spirits of God. Before the throne was a sea of glass, like crystal.
In the midst of the throne, and around the throne, were four living creatures covered with eyes in front and in back. The first living creature was like a lion, the second living creature like a calf, the third living creature had a face like a man, and the fourth creature was like a flying eagle. The four living creatures had six wings each, and they were covered with eyes all around. All-day and night, without ceasing, they were saying:
" 'Holy, holy, holy,
Lord God Almighty,'
who was, and is, and is to come."
When the living creatures give glory and honor and thanks to Him who sits on the throne, who lives forever and ever, the twenty-four elders fall down before Him who sits on the throne and worship Him, who lives forever and ever. Then they cast their crowns before the throne, saying,
"You are worthy, O Lord,
to receive glory and honor and power;
for You have created all things,
and by Your will they exist
and were created."
(Revelation 4, MEV)
Then I looked. And there was a great multitude which no one could count, from all nations and tribes and peoples and tongues, standing before the throne and before the Lamb, clothed with white robes, with palm branches in their hands. (Revelation 7:9 MEV)
"I believe Africa is in its Kairo-times and God is healing his people and healing the land."
Can you see that happening?
Come over to Macedonia and help us.
Jackson Ambe Ndecheck, founder African Bible Safari